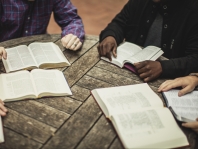 Small Group Studies
Various groups meet during the week for discipleship and growth. It is our desire that each person have opportunities to develop in his or her relationship with the Lord. Here are some current opportunities: Wednesday Evenings – We begin with dinner at 6:30pm and then study the Bible together. We meet at Pastor's home (636 Knight Road, Ambler) for various studies and topics of the Scriptures. Thursday Evenings – Community Room at Ambler Manor (48 North Main Street, Ambler) at 7 PM.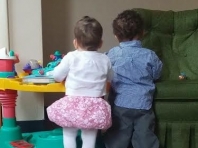 Children's Ministry
Children's Church during our Sunday service for children age 4 to 8th grade. Nursery also provided. Vacation Bible School program and other events throughout the year.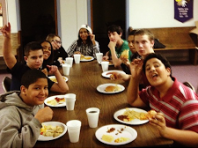 Youth Alive
"So he is the God of the living, not the dead, for they are all alive to him." – Luke 20:38
Read More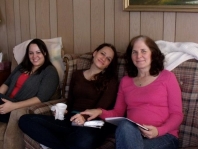 Ladies' Ministry
Women's Breakfast and Bible Study one Saturday a month. Check calendar for exact dates.
Read More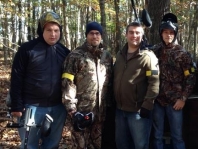 Men's Ministry
We gather for breakfast, fellowship and Bible study on the first and third Saturday of each month. Beginning January 2019, our study will be based on the video series called "Song of Solomon" by Tommy Nelson. This will encourage men to become followers of Christ, living it out in their relationships.